Veterans Services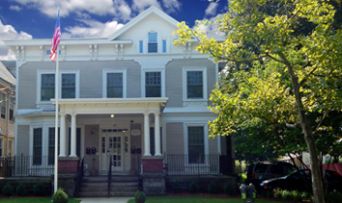 Veterans Services include a variety of programs and services for men and women who have served in the US military and are homeless or at-risk.
Harkness House
Located in New Haven, this program provides housing and support for 14 homeless male Veterans, connecting them to services, expanding their social and employment skills, and encouraging reconnection to their communities.
This program is made possible in part by a grant from the Bob Woodruff Foundation, which is dedicated to ensuring that impacted veterans, service members, their families, and their caregivers thrive long after they return home. 


Supportive Services for Veteran Families
SSVF provides up to 90-days of services for Veterans and their families who are experiencing homelessness or are at risk of becoming homeless in New Haven, Middlesex, and New London counties. SSVF offers financial assistance, rapid re-housing, and benefit & employment services. 
Visit our Get Help page for the SSVF program contact information.